After a successful career in Human Resource Management, Project Management, Fashion Designing. She took her love of people, fashion, and Training to the forefront of her work.
Being an Image And Fashion Consultant, Transformational Coach, Corporate Trainer, Nutritionist, and Blogger has been an indispensable resource in helping people dramatically increase their executive presence, image impact, knowledge of etiquette and manners, improve their business and social skills, maximize their communication skills and leadership excellence.
Anika Khara's areas of expertise include leadership, personal branding, image consulting, executive presence, business, and social etiquette, manners, ambassadorship skills, speech–media coaching, and magnetic communication skills. She has won many awards in 5 years of my journey as An Image And Fashion Consultant. Mostly she would say she Help people in creating their own Brand.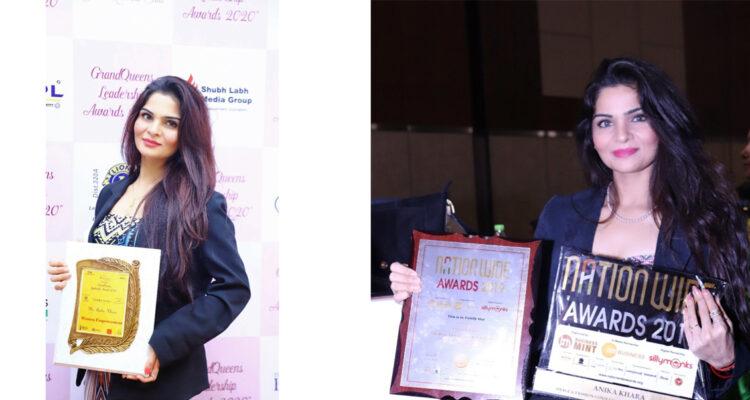 Added to just being an Image and Fashion Consultant, Trainer, and Nutritionist.
As A Women Entrepreneur, she always wanted to create a platform for all the Women who have a goal and mindset to accomplish their dreams.
So along with she like minded co-founder I worked towards the goal to do something for all the amazing women entrepreneurs and create a platform that will not only bring all these dynamic women together but even conduct training for them from the best trainers and speakers globally.
Thus we created an organization called WOMEN BUSINESS CULT in 2020 which is a team of Women Entrepreneurs who are transforming each other and make each other's Business Grow in the Best possible way.
She strongly Believes in the saying, Empowered Women Empower Women.
Which is a reality now known as WOMEN BUSINESS CULT.
She would end up her story by thanking her family for their support always and owe her success to her mother who was a hardworking and Unstoppable Woman herself.
You also reach ANIKA KHARA & WOMEN BUSINESS CULT.
BLOG LINK.
https://stylingbyanika.wordpress.com/
ANIKA KHARA FACEBOOK PAGE.
https://www.facebook.com/anika.khara
ANIKAKHARA INSTAGRAM PAGE.
https://www.instagram.com/anikamkhara
AWARDS AND RECOGNITION PAGE:
https://www.instagram.com/Anika.khara
LINKEDIN PAGE:
https://www.linkedin.com/in/anika-khara-b08970a0
TWITTER PAGE:
https://twitter.com/khara_anika?s=09
YOUTUBE CHANNEL :
https://youtube.com/channel/UCoCb7kBKAqQ9BdVquJCYaMQ