Gearhead motors was started by Nikhil gunda along with his senior Meher Sai who had expertise in mechanical engineering from a senior college in Hyderabad. Unlike other electric vehicle companies, the gear head motors assemble and manufacture 70% of their parts themselves within the country.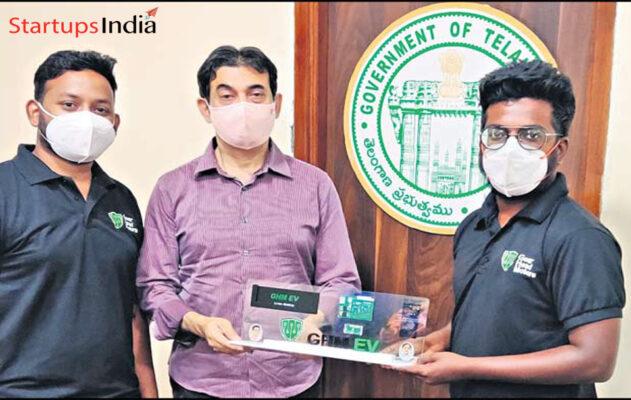 The main aim was to reduce the dependency on other neighboring countries and design in-house products like batteries, box motors. control parts etc. The company focuses on the rising demand for E bicycles. The company brings a new concept of placing a sensor near the pedal of the bicycle that senses the amount of torque required to move the bicycle smoothly.
The biggest USP of these E bicycles is that they have detachable batteries and the smallest batteries come in the size of a 500 ML water bottle. Which makes it very easy to charge at home just like a smartphone. The sensor sends adequate power to the motor and helps the rider to cruise up a hill smoothly without any effort just like a Scooty.
A Bluetooth app also helps to track the charge of the battery, speed, and exact kilometers that are covered by the cycle. The basic model with a 50 km range starts from Rs.18,999 which goes up to 100km at Rs. 33999 respectively.