Introduction about the Founder/CEO ( i.e your Education, Experience, Family Background)
Our Founder (Chief Owl) Damanjit Kohli has a BSc in Business Management and Marketing from the University of Middlesex, UK with over 15 years of experience in manufacturing for leading brands globally (USA, Europe, South East Asia, Middle East), and also in India. Having years of experience in supplying globally and having brought to the market many successful brands/products, he understands the international market trends and has created a brand to fulfil the gaps in the domestic market.
Our Founder (Creative Owl) Karishma Sahni has completed BA Hons in International Business and MSc in International management from King's College London. She has also completed a short course from London College of Fashion in Luxury Brand Management and Product Design. Karishma's multinational background, bilingual and international education has provided her with new and innovative ways of thinking, paving the way to unique and creative product/brand development.
Your Startup Introduction, Name of the Company, Headquarters, and Year of establishment.
Start up Name : Anisia Consumer Care Pvt. Ltd. Brand Name: Crazy Owl  – Your Skin Co.
HQ in Gurgaon, Established In The Year of April 2022.
How did you get the idea or concept for the startup?
1/3 of Men's perfumes sold in the world are bought by women. Personal care has been categorized as masculine or feminine ever since its creation as a commercial product. Scents are assigned a gender….Sounds ridiculous? With this thought the brand Crazy Owl  – Your Skin Co. was started.
As the conventional roles of men and women in society evolve, so does their portrayal in consumer products. At Crazy Owl, we don't subscribe to traditional gender labels but believe in elevating the power of scents instead with our range of personal care.
With 15 years of experience in manufacturing for leading fragrance brands globally, we realized the bias in the society of telling people what to wear based on their gender. Internationally now after decades, brands are evolving and changing this trend. We at Crazy Owl are trying to change that outlook in India and introduce high quality efficacy-based products that are gender neutral. We at Crazy Owl are trying hard to give you the best possible gender fluid, sensorial and sensational experience through products that uplift your mind, body and soul.
What is innovation or unique about your startup or business?
As Crazy Owl – Your Skin Co. founders, we believe in all-inclusive beauty. Our range of products are for the explorers, the adventurous and crazy souls who seek escape in all its forms. Whether they find it on the opposite end of the world or simply in a virtual retreat from daily life – through a luxurious fragrance or a sensorial experience, our products are sure to brighten your day, soothe the senses, and promote happiness. When you give yourself daily pampering with Crazy Owl, you'll benefit from the purest combination of ingredients blended harmoniously with nature. Every ingredient is cautiously selected and ethically sourced from across the globe with an unwavering dedication to quality. With the right choice of material and the finest craftsmanship, we love putting our heart and soul into designing our efficacious products. We at Crazy Owl have passionately created a luxurious, gender neutral, conscious, vegan, cruelty-free and a sustainable brand.
"With our natured inspired goodness products, add a splash of freshness to your day!"
What was your mission and vision at the outset?
Crazy Owl is a luxurious, consciously crafted brand on a mission to deliver clean and sustainable products that work at the highest standards. Every scoop, spritz and slather is a sensorial and sensational experience that can make a remarkable difference to your hair, body and skin.
Just as an owl is a wise bird our products make you conscious about what you put on your skin. With our vibrant, sleek and genderless packaging our focus is to provide plant-based, vegan, cruelty free, toxin free, high efficacy formulas that help bring forth a sensory experience, regardless of gender or age.
Elaborate on the gender-neutral campaign in detail "Our philosophy is that one wears the scent one loves. One uses the product they like. Gender does not enter the equation."
Today, men and women are not looking for products specifically for their gender, but simply efficient, cleaner formulas based on effectiveness with no difference in scent, packaging or name, and this is simply because efficacy has no gender. With Crazy Owl, you're buying into gender neutrality, diversity, inclusiveness, and the idea that we are all the same yet different in our ways.
We are happy to share our campaign #OwlForAll idea to build a community shedding stereotypes by being authentic and true to yourself.  Embrace Life!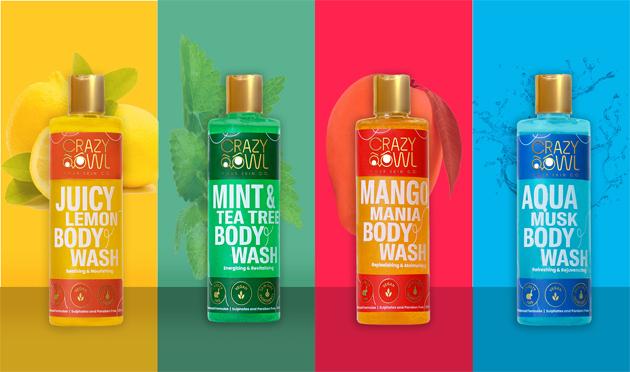 What service(s) or product(s) do you offer?
We are a beauty brand that is PETA and IFRA certified, and FDA approved. We currently provide best possible sensorial experience in Hair Care range with India's First Date Seed Oil Shampoo and Conditioner, Body Washes which are 100% soap free, long lasting Eau de Parfum range that will accentuate your essence and Body Spray range that uplifts your mood.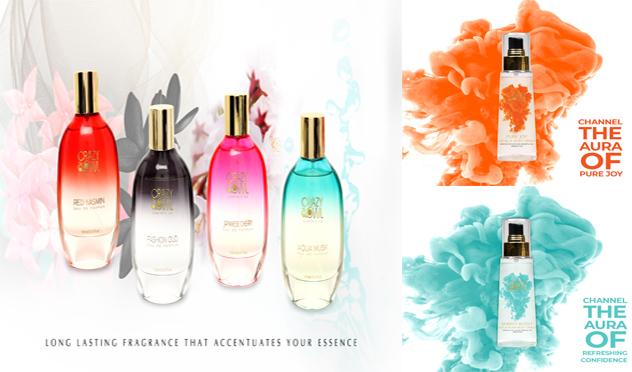 Describe the current problem in your sector and how your company provides solutions
We draw inspiration from the owl vision, being farsighted to continuously build solutions driven products and our products are built on the foundation of being vegan, plant based and gender fluid. At Crazy Owl we believe in delivering quality and integrity that matches international standards. This quality is reflected in our handpicked packaging as well as the ingredients sourced. Our fragrances are IFRA certified and are formulated using skin safe ingredients making you feel and look the best at all times.
Write about your market and Who is the target audience?
Our products don't discriminate. All ages. All gender. All humans. Skin is skin. Hair is hair. Scents are genderless.
We want to provide our consumers a luxury, sensorial experience that's effective and our products work for the entire family irrespective of age and gender.
Your Success so far, Achievements and Milestones, etc.
Having been launched in April 2022, in 2 months, we have already reached 1k+ households and have signed up on all major Market place platforms – Amazon Launchpad, Flipkart propel program, Nykaa, Purple, Myntra, Snapdeal, Bigbasket, Tata 1 mg, First cry and so on to be readily available and accessible for all customers.
Tell us about your last funding round or how much are you ready for the funding?
The best way to build the business is to bootstrap and delay fundraising to minimize the equity dilution. We are currently bootstrapped and will look at funding once we across a certain threshold on our sales. Usually would wait for 1-2 years to ensure our presence in the market and raise funding to make the startup acquisition-worthy by growing its market share or revenue.