ANIKA KHARA Is An Image, Fashion and Branding Consultant Plus A Corporate Trainer, She started This Trust By Keeping in mind The Several NGO's Her Mother Was Heading when she was alive .. She Thus Indeed Renewed This Special Idea and Started This Loving Dream called SHIKSHA TRUST ( SHIKSHABYANIKA ) With Lot Of Dedication and Positive Intention.
Shiksha Trust ( ShikshaByAnika )is working towards bridging this gap by doing its bit for educating the underprivileged, Autistic and orphan children. Our underlying belief is that if we help one child in receiving quality Health, education and Awareness, that child would help others thus propagating our work and bringing good to the society. The task cannot be achieved by one individual or one organization, but we believe that the work we have started is a very small step and several such small steps will lead this change.
Shiksha TRUST ( ShikshaByAnika ) is working towards the goal of  making Each Child Aware of how important is education and knowing the importance of healthy mind too.  We even focus on the mental health of children and youngsters who are going towards making a life for themselves .
We Even started educating adolescence girls on feminine hygiene. Building unrestrained environment for adolescent girls and women, how to manage your routine during menstruation.
We also conduct many curricular activities for all round development of children, the aim of education imparted should be to bring changes not only in the amount of knowledge gained but also in the abilities to do so, to think and acquire habits, skills and attitude, which characterize an individual who is socially accepted and adjusted to stand up on their own feet.
OUR VISION & GOAL
• Quality education for all children that will prepare them to lead empowered and productive lives.
• To provide mental health awareness Workshops
• To improve quality of education at all levels, help the needy children to cope up with their educational needs.
• Spreading Love and Positivity at old age homes and try to conduct health related activities for them.
• To work in the areas of education, child healthcare and personal hygiene.
• To create a stress-free, fun educational environment.
• To provide Basic Educational and Clothing Amenities for the children .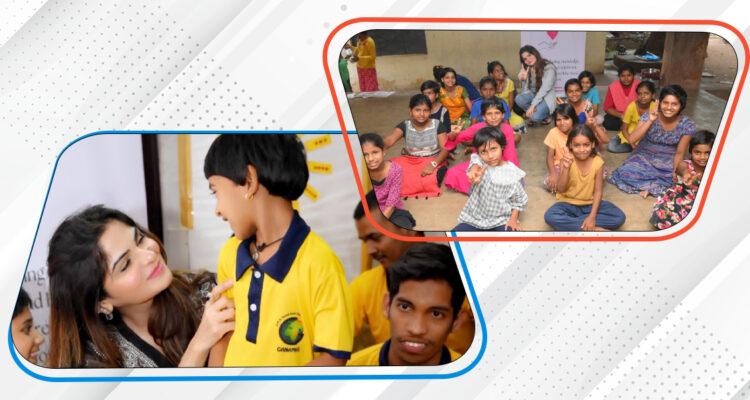 OUR MISSION
To reach out maximum children every year and give them quality education with food and nutrition with good manners and cleanliness. Plus we believe in helping the old age homes by providing the love and support they need. Which is indeed lacking in their lives .
Shiksha Trust ( ShikshaByAnika) was started with a Very focused aim to be able to give education lot of importance plus providing basic needs added with love and support .
Anika khara 
Image and Fashion Consultant / Branding Expert / Corporate Trainer
Founder : Shiksha Foundation Trust
Website : Www.anikakhara.com