At Minimalix, They believe in the idea of minimalism that they don't need "more" things around them to be joyful and happy, they just need the "right" things that cater to their needs and also bring them joy.
With the revolutionary concept of minimalist living, they had ventured into the market of minimalist co-living spaces that has led them to the idea of beautification and decluttering of any space. They are the only company in India which designs product on the concept of minimalism. They are not just interior designers but designers that believe in the idea that "less is more" and help you focus on your purpose in life by eliminating all the distractions.
Once someone said, "If it doesn't add to your life, it doesn't belong in your life." The same thing goes with the concept of minimalism. Minimalism isn't about ruthlessly cleaning your house, rather it has more to do with having proper clarity and tranquility.
Adarsh Rao (Co-founder and CEO, Minimalix)
Minimalix started in 2020 when it began its modest journey from the urban of Gurgaon. The city was evolving and so were the needs of customers. Instead of living in a well-decorated place, they were looking for peace and comfort in their homes when they come back from a busy day at work. Also, the hustle and bustle of the city were adding more complexity and less comfort to their lives. People were looking for a solution to it. We wanted to add value to their lives and not just fill up space in their homes. At that end of the day, seeing them smile is all we aspire for as an artist. Isn't it?
That's how Minimalix was born, with a simple idea of adding value to the lives of customers by not taking too much space but just the right amount. So that when customers come back from a busy day at work, they feel comfortable and relaxed.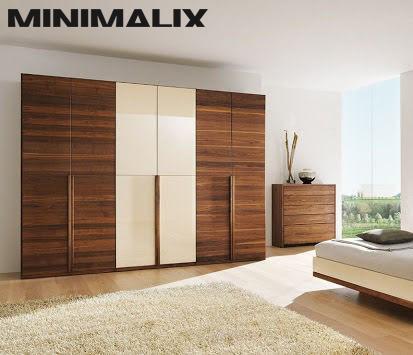 Minimalism Is Owning Fewer Possessions
Minimalism is intentionally living with only the things we really need—those items that support our purpose. It's about removing the distraction of excess holdings so you can focus more on those things that matter most to you.
We serve our clients and customers with the best experience in the minimalist community with a wide range of products and services that includes minimalist co-living spaces, minimalist interior design services, minimalist food and much more.
Intentional designs
since, now that they have removed unnecessary excess clutter from your home, what's left is only what adds value to your life. It will not just look simple and elegant but also functional at the same time so that you feel comfortable and at ease. We wish to make your home feel more comfortable and cozier.
They are available in Tier-2 and Tier-3 cities as well so if you living in one of them, you don't have to worry about anything at all.
No, they won't exceed your budget and we can promise you that.
They will tailor their designs based on your space and your needs only (There are a plenty of options and themes from contemporary to bohemian that you can choose from while also have an option to customize based on your needs and requirements)
Their designer team makes sure every design is functional for a modern-day living yet simplistic to add a sense of elegance to it.
Their operations team ensures timely completion of our projects to let you enjoy the simplicity and serenity of being in a minimalistic home as soon as possible.
Minimalism isn't just an idea but a way of life. A way to simplify our lives around what is most important and decluttering the rest making it more meaningful and help us in fulfilling our purpose. Our vision is to empower you to live your life around what makes it more meaningful to you while adding a touch of elegance and beautiful designs to it.