Life creates moments, Moments create memories. Artists have the creative talent to capture these moments and make our memories come to life. The Bluetook platform is a melting point for artists with creative talents.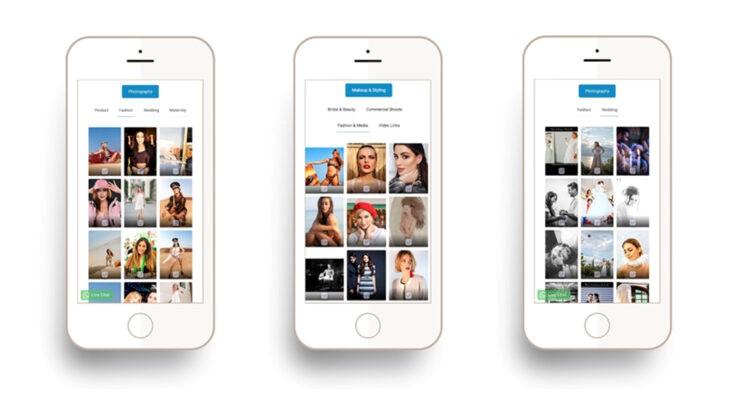 THE PROBLEM 
91% of artists around the globe lack a 'professional' digital presence to showcase their talent which would enable them to monetize their art.
This lack of a proper professional set up ensures that they don't even have the basics in place for appreciation or adulation of their talent. The creative process by itself is complex and the loop has to include appreciation which works to encourage the artist to continue, the technology skill set to reach out to their audience and a sales skill set to convince people buy something which is not tangible. The lack of ability or knowledge of the need has led them to log in on social media for likes and business directories for listing with no proper monetization scheme in place.
BIRTH OF BLUETOOK 
This is a story of two artists Artist no 1) Chrisaman Sood, After a successful career in Telecom, 3 patents in Technology, I wanted to follow my passion – Art. Along with being a Techie, I was a passionate photographer, a guitarist and an ardent traveler. In 2018 I met with an accident and had recurring issues with my spine which had me bed-ridden for months. Holding the camera for longer than 3 minutes took an effort that had me wondering if I would ever get back to my old lifestyle. I called up my old pal, the Artist no 2) Gopal K Tyagi who is a passionate photographer, to discuss options for creative artists. Gopal and I used to photograph weddings as freelancers just to keep the passion alive. We discussed how we can help multiple artists to realize their passion which we could not due to absence of a comprehensive platform.
Bluetook was born to be this one place on earth where all creative artists could find a platform for their talents to be showcased and thereby monetize their services, skills and products.
WHY NAME BLUETOOK ? 
Like Bluetooth connects two devices, Bluetook connects artists with people looking for artists. Usually when you mention the word, "Art" it is visualized as something a painter would do. However, 'Art' really has a lot more forms that can include – Photography, make-up, modeling, cinematography, and so on. We realised that artists lack a proper platform to showcase their talent. Instagram is an excellent place for artists to promote and share their creative work, get appreciation but when it comes to monetization, it still requires an expert skill set that includes but is not limited to digital marketing specialisations.

WHAT WE HAVE ACHIEVED 
Bluetook launched when the COVID -19 pandemic was at its peak and has since registered Photographers, MUA and Models. Today we have close to 4500+ sign ups and roughly a 1000+ artists portfolios along with their inspirational stories via our e-magazine. Just to put that in perspective, in the last 6 months, we have connected 2100+ consumers looking to hire artists based on their taste and preference. This year we have set ourselves an ambitious plan of including creative artists from other fields as well.
THE FUTURE AHEAD 
Through merging works and opportunities, Bluetook aims to create opportunities for the artist. If we can make creative art a lucrative passion, something that ensures a definite return on investment, a calculable profit even then we are confident that we have achieved one part of our goal. The other part being offering an equal platform that can be accessed both by the pool of talented artists and the market. It is a venue to showcase original works of art as well as a site to meet like-minded people.
While artists focus on their core skill i.e. Art, Bluetook focuses on technology behind making them successful.