Slow-moving or non-moving inventory is a challenge for retailers or wholesalers of any size or nature. This surplus inventory not only ties up the capital and space, but can keep one from re-investing in their business as well. However, liquidating excess inventory is not an easy task in India because a traditional route of inventory liquidation would give you negligible returns and has too many hassles. These factors, all together, contributed to the birth of EOL Stocks, India's 1st B2B online liquidation platform for non-moving and slow-moving inventory.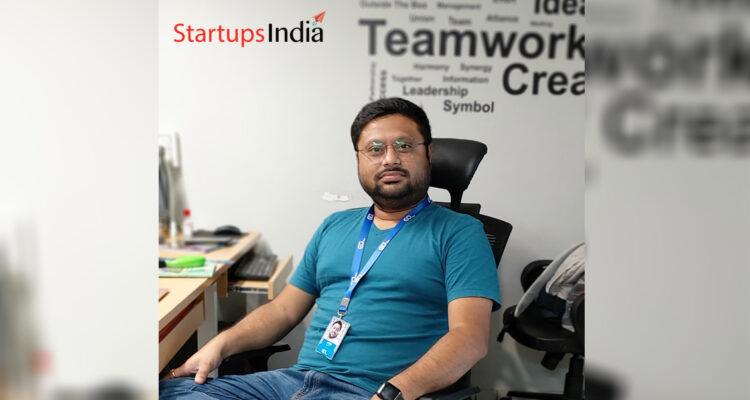 This all started in 2013 when our founder, Apoorv Bhatt was a distributor for companies like Sony, Reliance Jio and the likes. That's when he realized that slow-moving stock is the biggest pain point in this business and there is no organized channel for liquidating such stocks. He started EOL Stocks in 2018 and there has been no looking back since then.
He envisioned EOL Stocks to be solely focus on slow-moving stocks and help SMEs control their working capital better. EOL Stocks bring together retailers, wholesalers, and manufacturers on one single platform and our Android/ iPhone app enables faster liquidation of their inventory.
As much as our proposition is strong, the market dynamics are by our side as well. A RedSeer report says that India's e-B2B market, which is currently at $1.7 billion, is expected to grow at 80% CAGR to reach $60 billion by 2025. Now, India has around 50-60 million SMEs and on average, a retailer has will have 15-20% slow-moving inventory. Hence, there is a huge demand for liquidation in Tier II and Tier III cities.
And all of that is reflected in our growth numbers. EOL Stocks has 85+ Crores GMV to date and every day 20-30 L worth of transactions happen on our platform. We recorded a 100% growth last year and are currently supporting liquidation across mobile phones, electronics, and groceries. We have more than 1600 active customers and 2k+ products listed on our app.  We have a presence in 6 cities across the country- Ahmedabad, Surat, Vadodara, Mumbai, Chandigarh, and Bhopal. Furthermore, we have an extensive 3PL network of service providers as well to provide logistics and customer support across the country.
Hundreds of retailers and wholesalers have trusted us with their inventory liquidation and management. Our online platform enables them to receive better business deals at low costs in unexplored territories.
Based out of Ahmedabad, EOL Stocks is angel funded. Our technology-driven platform is based on an "accelerator" concept, flexible architecture, and building blocks to support adding new products or changing business as per market priorities; multilingual and multi-currency support to expand beyond geographies; React Native and Angular Based front end supported by robust Python-based backend; cloud deployment for ease of use and high performance. Additionally, the platform is integrated with Razorpay, Bluedart, SMS/Email gateways, etc. We are putting great efforts to keep our solution at the forefront of the industry and technology.