Shobitam is a startup based in Bangalore and Seattle, with a big bold vision to democratize ethnic fashion globally. Shobitam is evolving the way the world sees ethnic wear by popularizing the handloom weaves, arts and crafts of India to the global markets with remarkable success. With a mission-led approach, the goal for Shobitam is to make people "Look good, Feel good and Do good".
According to the UN migration report, Indians are the largest transnational community in the world with 18 million NRI's living outside the country. Indians are also one of the fastest growing immigrant communities in countries like the USA, Canada, UK, Singapore & Australia with the highest per capita income levels. AAPI Data says Indian-Americans are the highest earning ethnic group in the US with $139,000 median household income which is over 10X of the middle class family in India, creating the potential market buying opportunity of nearly 180M Indians globally. That is the massive market opportunity being pursued by Shobitam in their bold journey.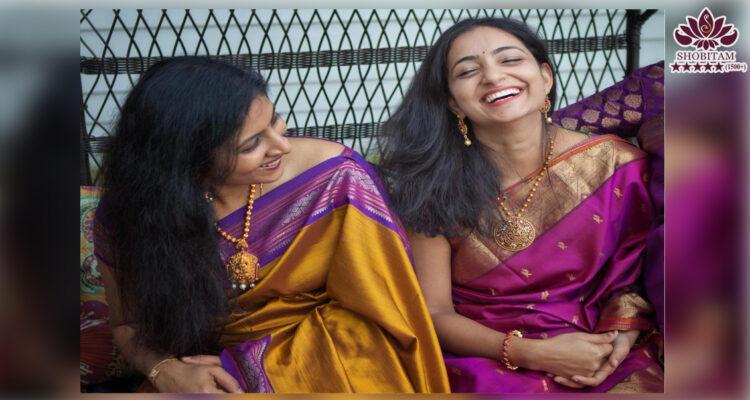 For Indians all around the world, ethnic wear inculcates a sense of belonging, it is also a symbol of national pride, and a medium to celebrate one's cultural identity. The strong social media buzz and saree trends that break the stereotypes only echoes this sentiment. However, Indians outside the country often do not have access to this wide variety of ethnic weaves in ONE place. While sourcing from India involves huge shipping costs and complicated returns procedures, buying locally in each country is equally challenging as there is a lack of selection, quality, transparency, affordability, and ease of ordering. By creating a global platform with the widest collections that are easily accessible, with the best quality and prices,  Shobitam is addressing a huge market need
Shobitam has collaborated with over 340 weavers and artisans across 16 cities in India to design and make their handloom weaves, arts and crafts products. With an e-commerce driven model, they have shipped to tens of thousands of customers in over 30 countries globally.
Since the pandemic began, everybody is rushing into online shopping including ethnic wear for daily use, special events, parties or weddings. Lifestyle and fashion are one of the fastest growing online categories where everybody wants to shop their desired products including sarees, blouses, gowns, jewelry, beauty care etc. Here comes Shobitam, with a global e-commerce driven model by offering unique designs from their hundreds of talented weavers and artisans at best selections, quality, convenience and 5 Star Service, and building one of the fastest growing DC ethnic fashion brands globally.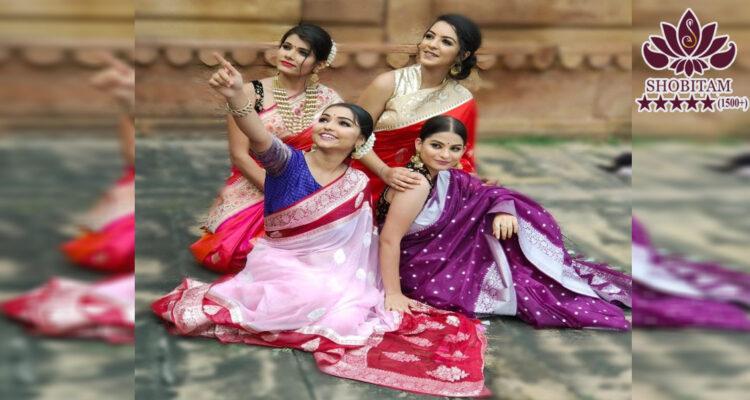 The journey so far
In March 2019, the founders and creative sisters, Aparna Thyagarajan and Ambika Thyagaran, originally began 'Shobitam' as a pilot project in Etsy to fuel the creative instincts and their passion for fashion. Operating as a global digital first company, Shobitam has quickly grown to become a Top 1% seller on Etsy and built one of the largest platforms on their website for authentic handwoven products, created unique designs and is working with weaving clusters across 16 cities in India. In fact, the first order for Shobitam came from a customer in France in a couple of days after launch and the company has now shipped to over 30 countries with tens of thousands of customers globally. With previous experiences from Microsoft, Amazon, and Cisco, the founders with their team is leveraging technology driven front end solutions for customers with personalized recommendations using AI and driving automated solutions for operational excellence in the back-end.
One of the fastest-growing D2C ethnic fashion brands, Shobitam, is witnessing an explosive annual growth of 300%+ and in their 2nd full year of operation are set to clock revenues of Rs 9 Cr in annual revenue in 2021. Today their community is over 50,000+ fans and followers with deep engagements across Facebook, Instagram and the website.
The rapid growth is attributed to their e-commerce driven digital first approach from day one, leveraging technology to scale and laser focus on best selection, convenience and customer obsession which you will see in the 5 Star Customer Reviews. Shobitam also has a deep social impact mission with several CSR and community activities through their Shobitam GIVE and CARE programs for causes in education for children, food and support for the talented weavers with families. As a result, even during these tough pandemic times, Shobitam has been able to provide full time employment to 340 weavers and artisans across the country and supporting 800 plus families who are involved in various capacities.
Easing the customer need and Road Ahead
The customer's journey of purchasing any ethnic wear (example – sarees which accounts for 70% of ethnic wear global market of $23B in 2020) is not that simple as it involves multiple steps. The absence of the quintessential Indian style tailoring network globally multiplies the challenge. The arduous task of stitching blouses and looking for matching ethnic wear for the family often complicates the purchase, causing delays and customer dissatisfaction for the global Indian diaspora. Shobitam has been able to quickly address the pain points at each level with fashion technology driven solutions. The tech savvy sisters and their team assist customers right from the saree selection phase all through the end of the purchase journey with customer friendly ease of ordering solutions and delightful post purchase experiences with shipping, packaging and product details with delivery. They also undertake custom orders for blouse stitching, innovate with new categories like XL sarees for plus size women, Vegan silks for customer choice and provide several value added one stop services across the ethnic wear segment.
The pictures shared by the happy customers on their social media handle and the 2000+ 5 Star Customer Reviews received in less than 2 years is a testimony to the customer experience with rapid growth at Shobitam.
Currently, Shobitam is a bootstrapped venture with a big bold vision for the handlooms, arts and crafts industry which is India's second largest employer. With the massive opportunity ahead, they are evaluating strategic partnerships to exponentially scale with faster go-to-market and customer driven solutions.  With a technology backed approach that is centered on quality craftsmanship, customer insights with obsession, and delivering value to the huge target market, the Shobitam team is laser focused on building a 20X to the business in few years with their brand and realizing their long term vision to democratize ethnic fashion globally.