A dorm room is not just a room where students live and study, it is a place where genius ideas are born. But it is the ability to make the right decisions at the right time that can turn an idea into reality. Such a thing happened in the dorm room of Vellore Institute of Technology (VIT), Chennai, where Sunny Kumar, a student, turned an idea into a multi-crore startup company.
The PortraitFlip Idea
The story of PortraitFlip started in September 2017 in the VIT dorm room. One of Sunny's friends came to his room with an issue: he wanted to gift his girlfriend a handmade painting of her but was unable to find a website that would paint a portrait from a photo.
His friend spent a good time searching for a website and found one, but it was costing too much to deliver in India.
Later, his friend settled by getting a chocolate bouquet for his girlfriend; while Sunny spent time thinking about the event. Knowing that there's an opportunity, he went ahead with the idea and started establishing his company.
How The Startup Progressed
Sunny gathered Rs.23,000, some from savings and some from his friends to start the website. PortraitFlip was officially registered in July of 2018 with an aim to provide custom handmade paintings from the photos. The company tied up with individual artists and studios from all over the world to create handmade portraits.
Along the way, PortraitFlip stumbled upon many obstacles, but Sunny and his team efficiently managed the problems.
At first, they faced issues with orders, but it was solved through advertisements. Later, the problem of delay in the shipping of paintings showed up, but it was managed by partnering with DHL and FedEx.
What makes PortraitFlip stand out from other companies?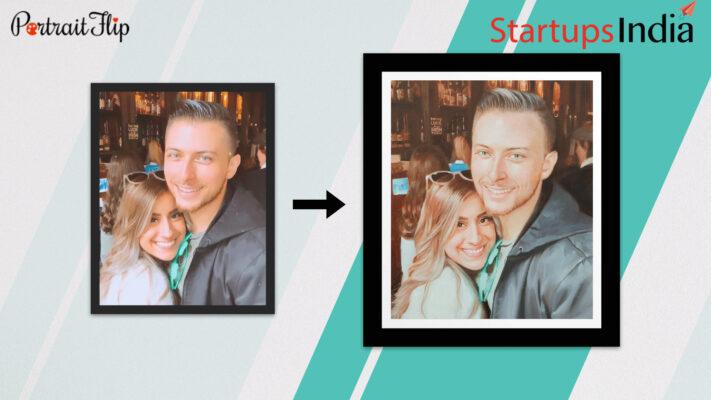 There are two major things that make PortraitFlip unique. The first one is the services they offer and the other is their policy.
Here are the types of paintings offered by PortraitFlip:
Acrylic painting.
Oil painting.
Watercolor Painting.
Charcoal painting.
Pencil sketch.
Colored pencil sketch.
Plus they offer custom painting services where a person can merge different photos into one painting, and more.
Sunny Kumar, the owner of PortraitFlip, adopted transparent policies that made PortraitFlip climb the ladder of success. Here are some of the policies:
Fast delivery and Free shipping worldwide.
100% Handmade portraits created by talented artists.
A robust quality control process.
Unlimited revisions on paintings.
Pay 30% advance and the rest only after you approve the preview of the final painting.
24×7 online support.
No-Questions-asked money-back guarantee if the customer is not satisfied with the final painting.
PortraitFlip today: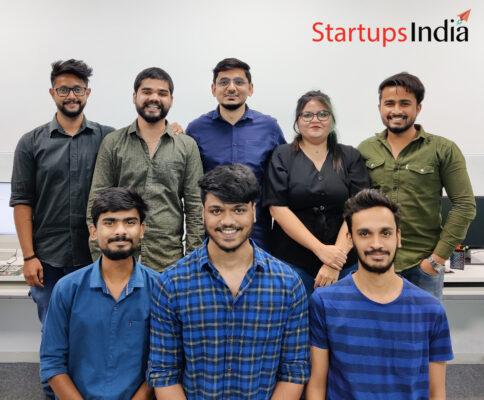 At present this startup is growing immensely fast. The dorm room idea that started with just 23,000 has earned 6 crores since its inception. They have served 10,000+ customers worldwide with a rating of 4.6/5 on TrustPilot.com. At present, it is working on creating an effective core team and planning to scale up its business to 16 crores by the year-end.