MaaMitahara is a Jaipur-based homegrown organization, started by, Isha Gupta under the able and experienced guidance of her mother Meena Agarwal. The mission is to ensure that new moms get the wholesome nutrition needed post-delivery, for the healing process, along with love, care, and guidance. They help postpartum moms make the right diet choices, after pregnancy, by using traditional Indian ingredients. The postpartum phase refers to the first 6 weeks after childbirth which is a very important and overwhelming time for new mothers and babies. 
MaaMitathara is working to bring back the tradition of handmade food and snacks which are prepared organically, using Ayurvedic herbs and natural ingredients without the use of any preservatives. Their products not only provide the richness of ayurvedic and herbal ingredients but also help in the natural healing of the body and boosts the immune system.
MaaMitahara product line includes special laddoos and mixes that are essential in postpartum recoveries like Halida Laddoo, Japa laddoo, Supadi laddoo, Badam Ka halwa, fox nuts, moong/urad papad, Daliya, Dry fruits laddoo, Multigrain laddoo, Dana methi, Flax seeds, Ashwagandha, Museli, Badam, Gond/Giri, Ajwain, Dhaniye ke laddoo, Saunf, Urad, Ragi, Sesame, Atta, Boondi, Besan, Doodh and Nariyal ke laddoos. These laddoos strengthen and nourish the bone tissues as they are rich in calcium, magnesium, and proteins as well. It is given to postpartum moms since these nutrients help them develop strong bones and prevent back pain. They also offer lactation boosters and cereals mixes.
The Huge Variety of newborn essential products include Cloth diapers, Diaper bags, Wipes, Baby carriers, Blankets, Rai ka takiya, Pacifiers among other things. All the products are beautifully handcrafted and handpicked for babies. The material used is Cotton as it is naturally super soft and durable, and gets even softer after wash to give your baby a rash-free and skin-friendly experience. We provide home stitched mattresses and blankets which are firm yet soft and provide ample support for the development of a newborn's body structure providing a protective layer and keeping the baby extra warm.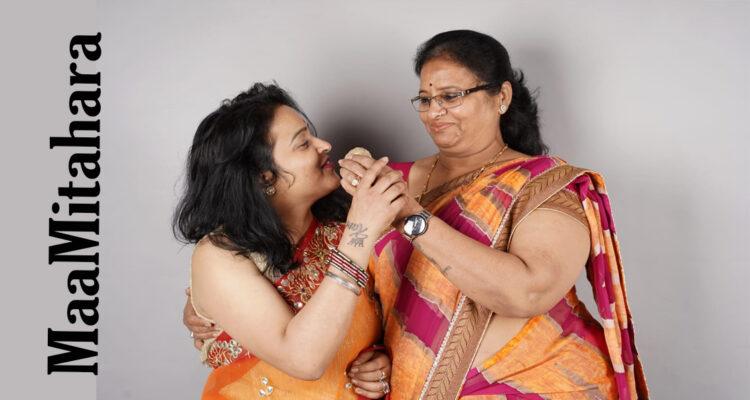 MaaMitahara is available on both online and offline platforms. They use 1 and 2 tier distribution channels for products and accept PAN India orders. You can contact them at (for queries and orders) 57, Suraj Bhawan, Sona Badi, Near Rajasthan Nursing Home, Gopalpura Byepass, Jaipur (Rajasthan), or Mail at – maamitahara@gmail.com. Do visit at – www.maamitahara.com. Come join the journey on Facebook- maamitahara, Instagram – @maamitahara.