Based in Chennai founded in 2010 by Mathrubootham and Shan Krishnasamy as Freshdesk, the company rebranded itself as Freshworks in 2017. Backed by Investors such as Accel, Sequoia Capital, and Tiger Global among its investors.
Freshworks is one of the leading providers of modern SaaS solutions. SaaS companies are organizations that use software to provide customers with a service that solves multiple, complex business problems to companies of all sizes with multiple brands as clients. A Feature-Packed Product Suite for Businesses of All Sizes through Cloud-Based providing Solutions for Support & Sales, to Delight Customers & Employees.
Freshworks IPO creates more than 500 crorepatis in India, with 70 of them aged below 30 After the latest Nasdaq listing which comes amid increased digitization and growing adoption of remote work during the Covid-19 pandemic, which has seen SaaS IPOs in the US perform spectacularly, creating millionaires overnight.
"Seventy-six percent of our employees hold shares. The number was higher, at 90 percent, but because we have been hiring so many people recently, it is 76 percent. For our employees in India, we have more than 500 crorepatis and 70 of them are under the age of 30. They passed out of college a few years ago and they fully deserve it," he added.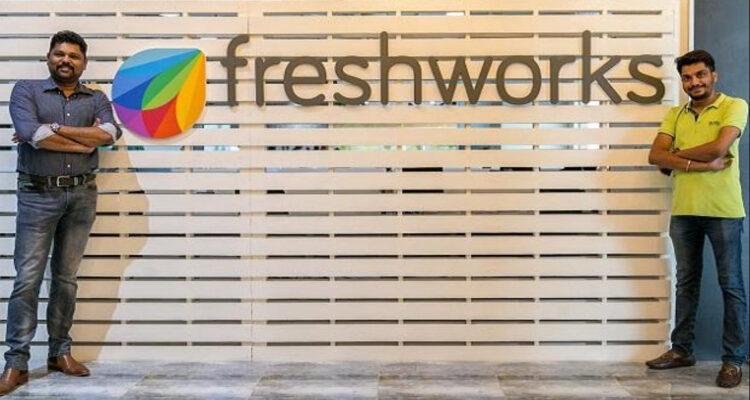 Creating history, Freshworks became the first Indian SaaS company to list on the American bourse on Wednesday.
"It gives me a great sense of fulfillment today. This IPO has given me an opportunity to fulfill my responsibility to all the employees of Freshworks till date who have believed in us over the last ten years and contributed to Freshworks," Mathrubootham told news reporters on Wednesday from New York after ringing the 'iconic' Nasdaq opening bell in honor of the company's listing day.
Freshworks had announced the pricing of its IPO of 28,500,000 shares of Class A common stock at $36 per share. In terms of revenue, the US and Europe are the company's two largest markets, while 16 percent of its revenue comes from the rest of the world (RoW).
It was Narayan Murthy who accomplished this feat in 1999 where he managed to list Infosys company on Nasdaq. and after years Mathrubootham became a hero to repeat such a feat in the Software as a Service (SaaS) space as SaaS provider to get listed on Wednesday.
Today, Freshworks' LTM revenue is $300 million; it has over 52,000 customers in 120 countries; 4,300-plus employees; and is chasing a $120-billion total addressable market. "Today, the dream is to be a disruptive player in the CRM market by breaking down the silos of marketing, sales, and customer support with a unified customer cloud," said Mathrubootham earlier.