The most beautiful things in life are perhaps moments-accentuated with wilderness and the desires of the heart. Nothing can surpass the beauty of a sunset dipping in the melancholic melody of country music. The beauty that surrounds us – the nature that surrounds us just needs to be explored and harnessed, to turn it into a lifetime experience. Sounds poetic, Right? It is also Aesthetic to watch and Izifiso is giving wings to these unharnessed desires of the heart. It is not just a company there's a lot more along with the journey.
Izifiso is an African Zulu word that means "desire" and thus they don't consider camping as just another way of traveling, it's a lifestyle. The travelers shall live each and every moment of traveling.
It's a bootstrapped company. That was started by Gopal paul along with Mehebub A Alam in 2017 with capital savings and few loans from family, friends, and banks. Right now, It comprises 12 passionate travelers who are geologists, software experts, and gamers and are also ex-students of JU and IIT-Bombay are working together to make Izifiso a reality.
Mousuni Backpackers' Camp is Izifiso's first venture, which was set up in November 2017. From then, the number increased to ten Backpackers' Camps, Three Backpackers' Stay, and a few homestays at different parts of West Bengal and Orissa.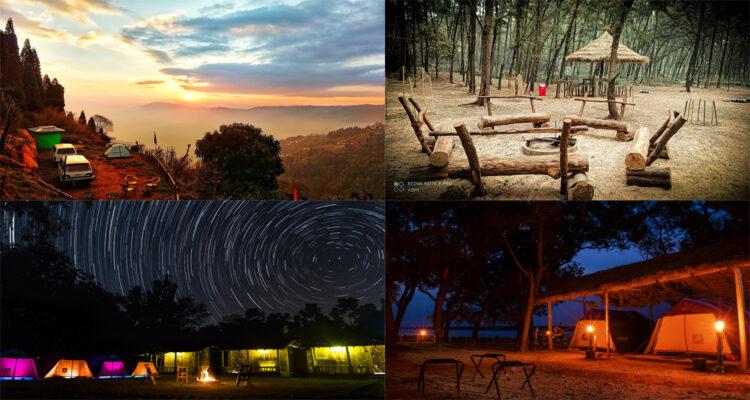 With various options for travelers such as Backpackers Camp, Stay, and Homestay Network. In addition to Magical Locations with local community flavor packaged in a budget-friendly camping experience for weekends. Providing remote location stay with security and traditional food for just 1000-2000 INR per stay/per night.
Currently, there are not many branded campsites running pan India. Hence taking the advantage of the opportunity and planning to upgrade existing campsites and homestays in different states and provide them the branding, knowledge, and required funding to develop the product. The main objective is to bring all the local run campsites under one name so there's more authenticity while booking them.
Folks around the world use backpacker's camping concept to stay close to nature to experience different things without burning a hole in their pocket and meet other interesting travelers. But in India, there are only 3 options for travelers – high-end hotels, hostels, or seedy lodges that too mainly in cities or popular crowded tourist spots.
But Izifiso offers different camping concepts in different remote parts. by Enhancing technology and making it close to roots by appointing local people for the job.
To date total of 35,000 backpackers visited their camps in the last 46 months which includes 2 lockdowns of 8 months. Izifiso is getting more popular day by day and slowing 900% growth in page views year on year with 3 million page views a current year. Overall, 25% occupancy yearly and 89% occupancy on weekends.
From the very first day, they had a positive earning from 15-30% on every booking. crossing INR 16 million in revenue last year.
Few popular theme camps: Haunted camp, Beach camp, Musical camp, Lake camps, into the wild camps for more check https://www.izifiso.com/camps/backpackers-camps