Fitelo is a fitness app that was launched in 2019 by two childhood friends whose enthusiasm for fitness led to the creation of the app. Over the last three years, Fitelo's exponential growth has been spurred on by the world's increased focus on health and wellbeing.
Based in Mohali, Punjab, Fitelo has subscribers from all over the world. Clients from Canada, Australia, UAE and several other nations vouch for the app's effectiveness. The main reason for the popularity of the app are the principles of the founders, who aim to inculcate holistic changes in lifestyle, and who have themselves undergone personal physical transformations.
The idea for Fitelo was born when the founders, Mac and Sahil, began on their own fitness journey. Both achieved a remarkable physical transformation, and through the process, they saw first-hand how there were not enough resources regarding the physical and emotional difficulties of the fitness journey.
Mac after pursuing his MBA and working for a few years quit his job. He went on to study nutrition and worked as a professional dietician. As his experience grew, Mac realized the necessity to educate people that a healthy body and mind requires more than following an exercise routine and a strict diet, but an overall lifestyle change is also needed.
A Xavier Institute of Management alumnus and an IT professional, Sahil gained experience in building and nurturing teams over his 10+ years of experience. He developed a keen interest in psychology and habit building.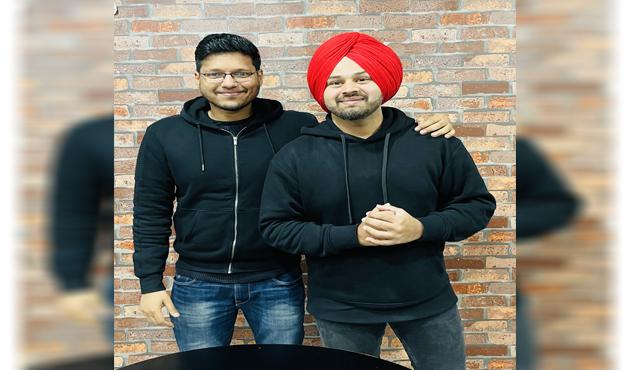 In 2019, Mac and Sahil met and decided to build Fitelo together. When Sahil and Mac were developing Fitelo, they realized that for most people, the difficulty does not lie in reducing the numbers on a weighing scale, but more so in maintaining optimum fitness levels. Thus, Fitelo concentrates predominantly on helping people live healthier lives.
Weight loss and other benefits are a consequence of having a healthier body. The team of experts at Fitelo provides their clients with solutions to their problems by recommending healthier meal plans or working with their clients to find a custom diet plan and workout regime that works well with the demands of their lifestyle. By including easy-to-adopt modifications in their clients' daily habits, without taking away all the things their clients love, Fitelo's plans are designed to be endurable and sustainable.
With modern lifestyles, issues such as PCOD, diabetes, hypertension and thyroid are increasingly common, and the team at Fitelo is experienced in managing and reversing such diseases. The team at Fitelo does not believe in prescribing medicines or supplements to their clients. Their recommendations to clients are based on the client's metabolic rate, routine, lifestyle, and eating habits.
Since the days when fitness was associated with working out in a gym are long gone, people are increasingly aware that fitness includes mindful eating, a healthy sleep regime as well as taking care of emotional health. People are now on the lookout for sustainable fitness solutions and Fitelo offers just what the customers demand and require. The AI-enabled app allocates a specialist health coach to every client based on their health goals and lifestyle evaluation.
Fitelo emulates what it would be like to carry a personal wellness trainer in your pocket. Through the app, Fitelo encourages clients to interact with their counsellors at their comfort without having to make an appointment or physically visit their office. Clients have immediate access to specialists in the field of health and fitness. The core belief of the Fitelo founders is that weight loss becomes effortless when done in a way that does not interfere with daily life, which is why their app is designed to support modern lifestyles.
While Fitelo was already established before the pandemic hit, increased focus on personal wellness from home, helped Sahil and Mac expand Fitelo's reach to tap into the global space. The boom in fitness tracking devices and apps that help track health and fitness levels in real-time proved to be a significant driver for Fitelo's increasing popularity. Wearable fitness devices and trackers encouraged people to accept and adapt to virtual fitness classes and coaching, bringing them in touch with experts regardless of their location. People from all over the world turned to Fitelo for fitness guidance during the last couple of years.
Clients who have undergone transformations vouch for the reliability of the app, and their faith in the process, making recommendations a common way for the Fitelo platform to grow.
Fitelo has subscribers from all over the globe today. However, the journey from zero to over fifteen thousand happy members took the Fitelo team nearly three years to reach.
Fitelo's social media outreach started when Mac began sharing his personal fitness story on his digital platform, where he would also talk about the services he wanted to offer to others looking to get fit. Over three years, Fitelo has grown to become a community of over 5 lakh on social media. Fitelo's goal on social media is to share simple diet tips, backed by expert nutritionists, as well as success stories. Through their social media, they want to make their holistic fitness guidance reach the world, and inspire everyone to get started on a healthy journey.
Fitelo was born out of a deep passion to share knowledge of holistic wellness with the world. Fitelo is on track to be a one-stop solution for people who wish to embrace the sustainable and natural fitness path. The future for the app encompasses support, products and services for any fitness-related need. With its focus on holistic wellness, born out of a genuine passion to help people, Fitelo is well on-track to be the number 1 app for weight loss in India in the coming years.
Everyone can grow on their fitness journey, the only requirement being that you take the first step of starting; for the rest of the way, the team at Fitelo is there to guide you.