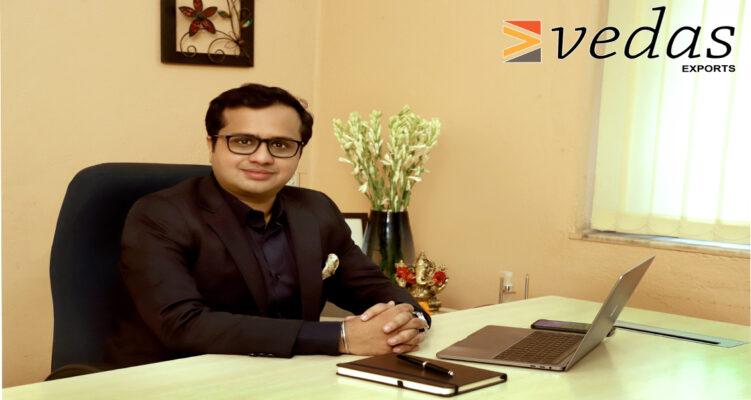 Vedas Exports is an innovative brand that is infusing freshness in the Indian décor industry courtesy of exquisitely hand-crafted décor items. The USP of Vedas products lies in an elegant mix of sophisticated trends with traditional perfection of handcrafted items inspired by the rich diversity of Indian cultural legacy. Vedas is led by Palash Agarwal, its founder, and director, who has completed his B.Eng. from Cardiff University and post-graduation in London after which he worked for some London companies. However, his heart was always in creating a brand that resonated with his vision of taking Indian handicrafts to the world. Palash envisages making India Aatmanirbhar and has already achieved significant success by bolstering the production of original Indian handicrafts and creating such contemporary designs that are highly sought after in local, national, and global markets today. 
Despite having received higher education and ample career opportunities in London, Palash's quest for entrepreneurship found a great avenue in the arena of home décor. He was quick to spot the market need and the potential offered by Indian handicrafts. He travelled across India to gain in-depth learning about the design possibilities. His focus was on creating designs that are exclusive and with each piece capable of telling a story of its own. He believes that décor must be the talking point and exquisite enough to be handed over through generations as an heirloom.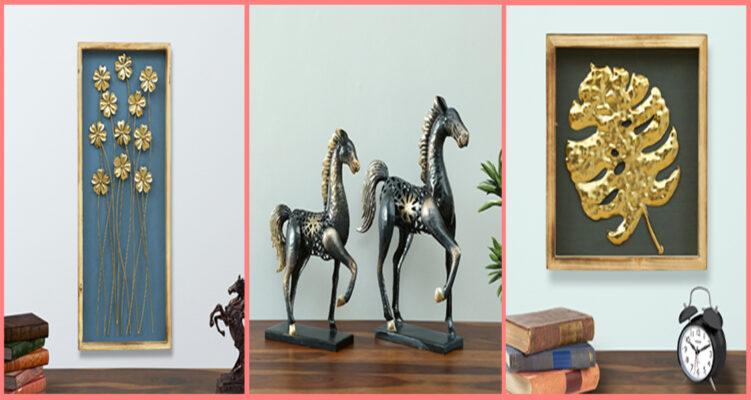 After his exhaustive research, Palash Agarwal initiated the design process. The company brought on-board designers from NIFT and other leading fashion institutes, and the move paid rich dividends. The creative brainstorming led to themes such as Tree of Fortune and Buddha under the tree. They also focused on creating designs based on leaf patterns etc. Once the designs were finalized, the next key step was to ensure that the designs were easy to make for the artisans and helped in providing employment to them, without becoming too expensive. Inspired by his father and brother, the young entrepreneur spent a year putting everything together and the journey of Vedas started. The first month saw zero sales which would have shattered any start-up, but Palash knew he had something big in making. They pushed harder online and offline, and soon the products started gaining traction. 
Also, the initial failures were quickly taken as lessons, and the dynamic entrepreneur closed the gaps in the offerings swiftly. For instance, the two drawbacks that the initial operations suffered from were not identifying the right products from the consumer's perspective, and not being focused enough on terms of customer complaints and issues with the products. Once the problems were identified, a robust consumer care strategy was adopted, and the business grew rapidly. 
Today, Vedas Exports is a team with over 200 people on-board and there are close to 150 karigars working for the company. Vedas is empowering the workforce by skilling them and making them adept in handicrafts and designing. The main production facility is located at Jodhpur and Vedas is an equal opportunity employer with both male and female artisans in its ranks. Vedas offers a diversity of Indian culture themed products ranging from bookshelves, flowerpots, vases, wall hangings, table tops, and figurines, etc. The products are offered at various price points making them affordable for all discerning customers. The core differentiator of Vedas products is the exquisite usage of metal 'jaali' work in various items that displays the exquisiteness of their designs. 
Alongside the growth of the business through customer-centric services and intricate designs that captivate the onlookers, Vedas Exports is also consistently committed to social wellness. During the first wave of the pandemic when a lot of people were rendered jobless in Jodhpur, Vedas recruited some locals and trained them to become proficient artisans. Unlike other firms, Vedas didn't contemplate downsizing. The company also pitched in by supporting the treatment and vaccination of karigars and even made arrangements for oxygen where needed. 
Driven by the vision of reaching every single place where décor can be added to homes, offices, restaurants, or any public place. The founder Palash Agarwal believes that there should be at least one piece of Vedas handicrafts as part of every décor all over the world. 
The brand is aiming to become the market leader in Indian as well as international markets, with over 400 sister stores within India. It is a lofty vision, but Vedas is striving hard to turn it into a reality!