There are multiple diagnostics centres in the nook and corner of every city, and healthcare services at the doorstep are becoming increasingly popular.
Does the dilemma remain whether we should avail services of known brands or try a new centre? but when we go to the new centre there is no quality control or support!
To overcome this issue and provide Affordable & Reliable Diagnostics Services for you & Your Family 6 members started a CRL lab that delivers accurate, efficient, timely reporting and effective customer service i.e, MEDPATH DIAGNOSTICS.
MedPath Diagnostics provides preventive health services, blood tests at home & personalised wellness packages to improve health & longevity at affordable costs.
Founding Team
MedPath Diagnostics is a Hyderabad-based Pathology lab started by Kotam Raju, Venkatesh, Srinu, Vinod, Ramesh, and Sai Charan with 15 years of avg experience and they have previously worked in reputed labs from Technician to Lab manager, so they have proper knowledge on how it works and how they can fille the gaps that's how Medpath came into live!
The startup primarily works on the B2B model, they offer services to around 400+ Hospitals, Diagnostics, Nursing homes and corporates around Telangana and Andhra Pradesh.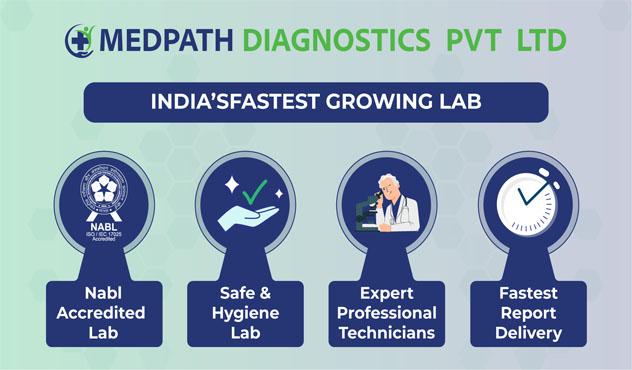 Listen to the success journey in Their Words:
We have started Medpath Diagnostics on 10th  Sep, 2021, and with in a month we have reached our target and served 200+ clients, we always give accurate and on time report that will help us in keep clients long term and also help us in getting more clients!
We have fully equipped with modern Technology & Qualified Technicians, So that accuracy, efficiency, timely reporting and effective customer service can be achieved.
We are completely tech-enabled from booking to downloading reports everything can be done at your fingertips, we provide a separate dashboard to clients and patients!
Medpath Diagnostics is ISO, NABL certified lab, which gives customers more trust in results. We started with 10 employees now we reached a team of 40+ employees and serve 400+ clients in the span of 10 months.
Our Motto is to Give the best service with accurate results to the client and patients they will bring more & more customers that's what we believe.
FUTURE PLANS
We want to expand our business all over India within 3-5 years, but firstly we are looking into Bangalore and Mumbai and so on.
We are launching a complete digital platform to make it easier to book test and manage orders with our new mobile app which is going to be launching in next month.