Firefly is an event to nurture the entrepreneurial spirit, leadership qualities, and industry awareness among students of engineering colleges all over the nation.
Firefly Hackathon is the showdown of the 2 month-long workshops, webinars and mentorship sessions done to our participants by the best of the industry leaders from India. The hackathon is conducted where the participants will be made to solve industry/technical problem statements to test their ability.
The problem statements that the students would be working on would be technical and relevant to the industry. At the end of the event, we hope to see many prototypes for market-ready products, inspiring ideas, and upskilling of students.
The hackathon consists of two tracks. One track is the Open track where participants have the liberty to come up with their problem statements and come up with the best possible prototype solution for it.
Another track is where participants solve the problem statements provided by our sponsor companies.
It's a part of our larger accelerator program where potential startup ideas are nurtured and taken forward with the help of our VC partners and other entrepreneurial mentors who are ready to help the next generation of entrepreneurs.
Dates:
16th April- 17th April of 2022
Team size –  1-4 people
Firefly Trailer: https://www.youtube.com/watch?v=punNYG_d0HE
For more information on the hackathon visit: https://bit.ly/38HVkMn
Registration:
Status: Started
Registration Link: https://firefly-hackathon.devfolio.co/
Our Socials:
Instagram: ig.nitw
LinkedIn: Innovation Garage
Website: http://fireflyhack.com/ (for partnership)
YouTube: Innovation Garage NIT Warangal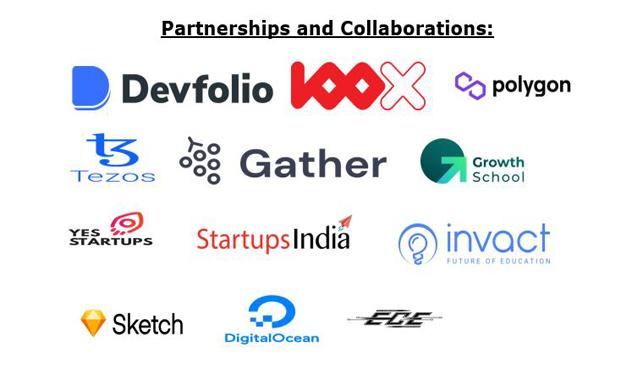 What After Firefly?
Prototype to Product:
This would be the next stage for the Firefly participants. It will be organized in June, and students will work on their prototypes to turn them into marketable products. With the help of our partners, CII would provide them with mentorship and necessary resources throughout their product-building process. During this period students will need R&D support, assistance in IP facilitation, access to hardware and software resources such as 3D printers, product designing tools and rapid prototyping.
About the organizers:
About CII, NIT Warangal:
The Center for Innovation and Incubation is a multidisciplinary 24×7 maker space and incubation centre for the students to work on innovative projects and develop prototypes. NIT Warangal, being a premier technical institution, plays a vital role in technology entrepreneurship by offering a variety of services through CII in the areas of start-up creation, business incubation, easy access to capital and access to knowledge.
Through CII, the institute can facilitate the following at present:
Innovation Garage
Industry R&D Lab
Startup Cell
Incubation Cubicles
Makerspace with Tools
Conference and Seminar Halls
Every year we hold 20+ events for young innovators and entrepreneurs, reaching over 5000+ students. We have filed for 30+ Patents since May 2021 and we currently have 20+ ongoing startup projects in our bag, with 10+ major collaborations to provide the students with the best facilities and resources. In addition to that, we have our students collaborating with research labs around the world – USA, Netherlands, Singapore and Greece to name a few.
CII aims to foster a startup and high impact research ecosystem amongst the students of NITW and nationwide. We plan to expand the push for research projects and provide more support to startup projects through all the ideation, implementation and launch phases. At a crucial time like this, we appreciate any help we could get to achieve our goals.
Center for Innovation and Incubation (CII), NIT Warangal
Vision:
To be a centre of excellence that fosters synergy between academia and the industry that fuels entrepreneurial spirit and inculcates research bent of mind among students to help them to be self-reliant and contribute to nation-building.
Mission:
To develop an ecosystem to incubate and support innovative ideas in the region to enact wealth and employment action through successful startups.
To nurture technology and knowledge-based ventures through their start-up phase by providing the necessary support.
To assist in the commercialization of innovative ideas from the NITW Fraternity.
Goals:
We aim to incubate more than 100 startups in the next 5 years and provide funding, mentorship, and necessary resources to around 300 potential startups.
We are collaborating with many venture capitalists, entrepreneurs, organizations, and NGOs to serve our young entrepreneurs the cause through long-term collaboration. We have successfully partnered with 100x.vc to provide long-term funding support to budding startups.