Essential oils are extracted from natural resources like seeds, leaves, fruits, and other parts of the plants. These days everyone wants to explore the benefits of essential oils in some way or the other. While individuals want to integrate them into their daily skincare and hair care routine, businesses want to promote their benefits through cosmetics, soaps, and other personal care products.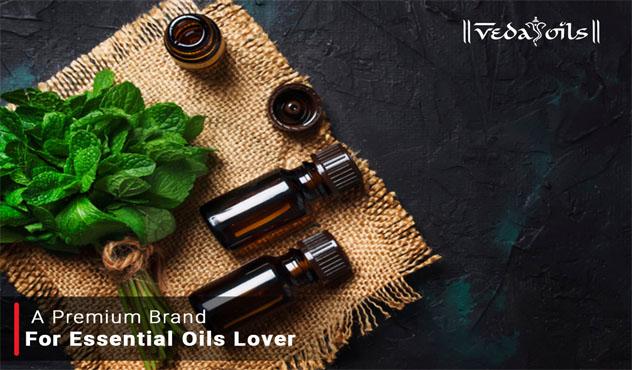 VedaOils is a leading manufacturer and supplier of high-quality essential oils. You will find a wide range of essential oils on its portal obtained through safe, tested, and natural processes. You can trust this brand to provide top-notch and effective essential oils that don't contain hazardous chemicals or preservatives. 
How VedaOils become an Emerging Brand in the Market of Essential Oils?
BO International was formed as a platform for B2B industries and provided skin care and beauty care products at wholesale prices. Its subsidiary VedaOils was launched in 2018 to provide premium grade essential oils in the Indian market. Analysing a huge rise in demand for essential oils in the market, VedaOils started producing essential oils in bulk. Today, its essential oils and other nature-based products are being distributed in various parts of the world. 
The prices of essential oils were soaring high in the Indian markets. By offering premium quality essential oils at affordable rates, VedaOils encouraged maximum users to receive their benefits. With an experience of more than a decade in manufacturing, supplying, and distributing essential oils and other natural ingredients, VedaOils has emerged to be one of the most trusted and reliable brands in the market. 
As VedaOils offers essential oils, soap making supplies, candle making supplies, and other ingredients and natural products in bulk, it can provide them at wholesale rates. This allows businesses to use essential oils in their products without any cost issues. 
Today, VedaOils offers more than 100 varieties of essential oils, fragrance oils, carrier oils, and other products. It is a one-stop solution for soap and candle making brands who want to benefit from private labelling and contract manufacturing services. In short, its one umbrella concept is turning out to be a pathbreaking solution to emerging skincare, cosmetic, and personal care brands.
VedaOils aims to expand its product range and customer base worldwide in the coming years. With its partnership with top logistics companies, it can soon be the leading brand for supplying nature-based ingredients and products throughout the globe! 
Future Vision of CEO – Aayush Gupta
Let's go through the words of the CEO of VedaOils now:
"We always wanted to build a brand that resonates with the trust and confidence of customers. As a brand associated with the entire supply chain of essential oils and other natural products, we can control the quality and give the best results each time.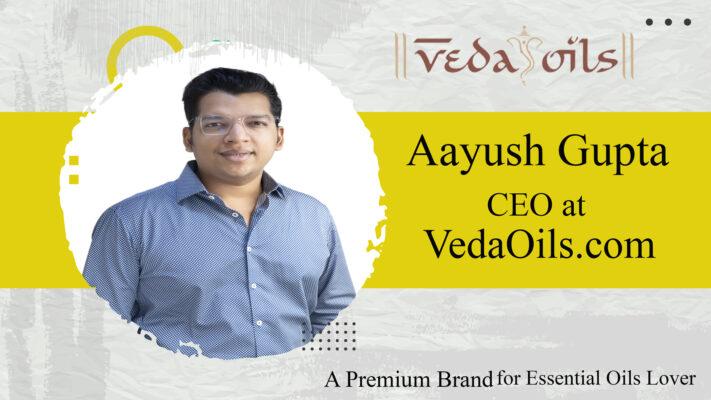 Our lab-tested methods and ingredients have proven to be exceptional when providing results. Therefore, we have successfully collaborated with some of the top skincare and cosmetic companies in the world. We also help budding entrepreneurs to start a business through our private labelling and contract manufacturing services."
About Website 
To purchase essential oils and other products from VedaOils, you can visit its official website. Here, you can browse through several categories of products, and the user-friendly site will allow you to find the products easily. 
By offering one of the most economical price ranges in the market, VedaOils helps startups and small scale businesses to maximise their profits. The lab test products are Vegan and Kosher certified and do not contain any additives and chemicals. The option of ordering its products from any part of the globe is possible due to its worldwide delivery services. Customers who want to try out their offerings can avail of multiple payment options. 
Conclusion 
Essential oils are the best solutions for your skin and hair issues, and VedaOils is the best place to find them. The wide range of essential oils can surprise you, but their quality and effectiveness make them purchase worthy. In addition, the affordable rates at which they are offered make them a one-stop solution for all your personal and commercial requirements. Purchase essential oils and other offerings in bulk from VedaOils to enjoy huge discounts and deals!