Founded by Atul Mathur in 2016, Jaipur-based LocaGlobe is a Growth Marketing company that offers the startups various services, such as mentorship, Digital Marketing, and business development with its revenue-sharing model.
Atul was a senior manager at a reputable digital startup in Mumbai before starting his own and has experience of over 12 years in Digital marketing. During his previous stint, he often traveled to his hometown Jaipur where he used to meet a lot of startups struggling to find an all-in-one digital marketing agency to help market their products and that's when he realized this gap and decided to leave his job to start LocaGlobe in 2016. From 2 clients and now 50+ clients in 2021 with some of the top brands of India.
The biggest challenge with startups during the pandemic was the race to survival, which could only have happened with sales and cash flow. These early-age entrepreneurs didn't have the funds to hire top marketing agencies and talents and that's when LocaGlobe started working with them on a revenue-sharing model which has been the most successful one for them so far. LocaGlobe strongly believes in #VocalforLocal to assist start-ups to grow their revenue globally.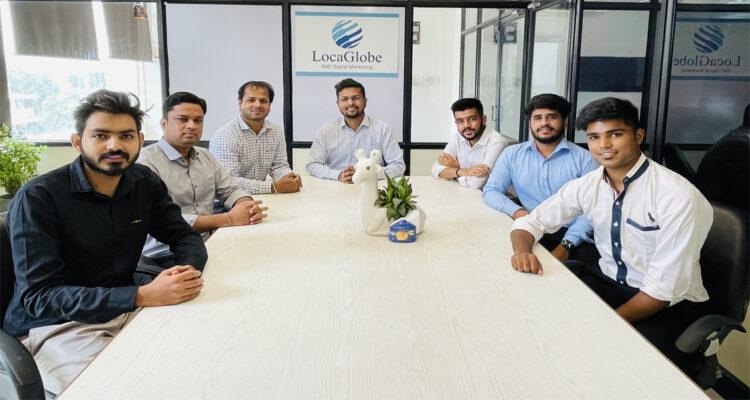 Each startup they work with, consider them as a PARTNER. LocaGlobe not only helps them with Sales and Marketing, but also with different types of issues they face in day-to-day operations to help them become sustainable and scalable. Moreover, they focus on reducing marketing expenses for their clients, and to keep them bootstrapped as far as possible. Even during the pandemic, they were able to give a very high ROI on marketing spends. According to Mr. Mathur, "The idea is to mentor and nurture these startups in the initial few years when they need it the most and then take them to multi-million dollar valuations in a few years at the same time keeping them profitable as much as possible".
As Rajasthan, Delhi & NCR region is becoming a hub of startups, digital marketing will play a very critical role in the growth of these startups. That's where LocaGlobe is playing a vital role in the sustainability of these early-stage startups. Over the last 5 years, they've helped startups across E-commerce, Fashion, Skincare, Jewellery, Audio-wear, Hospitality, SAAS, and the apparel industry to grow manifold.
Speaking about their team, each team member at LocaGlobe is a holistic digital marketing expert and has limited projects so that more attention is paid to each client and Atul personally looks at each project to ensure proper growth is delivered to all clients. They have a dedicated team of Growth marketers that communicates with almost 5-6 new startups every day. And with such strategies and services, LocaGlobe has grown at a rapid rate of 500% in the first year after inception (in 2016) and after that, they've been growing at more than 100% year on year.
'Currently, managing ad spend of over 24+ Crores across Facebook, Instagram & Google they are looking to cross 50+ Crores by 2023' says Mr. Mathur.
They've worked with some of the top brands in India such as boAt, Wonderchef, PC Jewelers, The Better Home, andMe, Fabriclore, and many more!