Sir Richard Charles Nicholas Branson, A 70-year-old English Billionaire, and a fresh Astronaut. The founder of Virgin group.
On Sunday, July 11, 2021, Richard Branson along with 5 crew took off and landed at the VG spacecraft America facility near Truth or Consequences New Mexico and returning to Earth after a historic space flight in a Virgin Galactic vessel bound for the edge of space which was flown above the 50-mile mark.
Virgin Galactic became the first spaceflight company to independently launch a paying civilian into outer space using the 50-mile high definition of outer space,
This sub-orbital flight was accomplished using VG's double-hulled aircraft launch platform: VMS Eve, coupled together with VG's spaceplane VSS Unity 22, Branson experienced 3 minutes of weightlessness above Earth's atmosphere. The entire flight was a duration of approximately 1 hour.
@virgingalactic
@RichardBranson
and crew of mission specialists fly to space on
@VirginGalactic
's #Unity22. The new space age is here…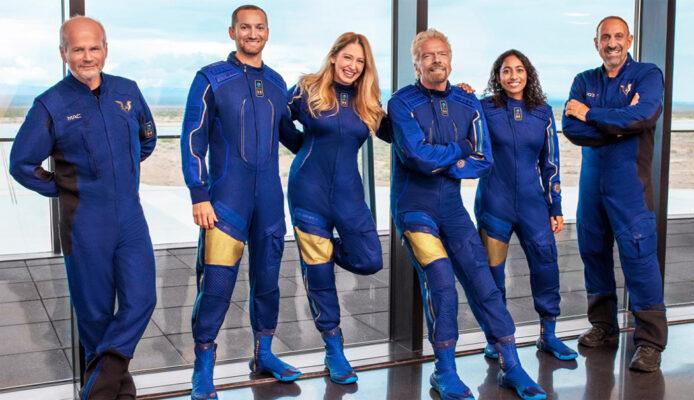 'Experience of a lifetime': Billionaire Richard Branson said after achieving his dream of flying into space.
The crew of 5 was honored with the wings of an astronaut by Branson.
We want to turn the next generation of dreamers into the astronauts of today and tomorrow: Branson.
Honestly, nothing can prepare you for the view from space.
Branson also paid ode to Stephen Hawking, by naming the spaceship 'Unity'.
Virgin Galactic has already been certified by NASA to provide commercial spaceflight travel and claims to have already signed up over 600 commercial passengers at an estimated $250,000US per person.