Karbon is solving a major issue for startups and SME's and that is getting credit whenever needed.
Karbon is a fintech startup that issues corporate cards to startups and has four major benefits, making it one of a kind. Mr. Pei-fu Hsieh, The CEO of the company, came across this idea. Mr. Amit Jehangir, who previously worked with Peifu, invested in India for this focused fintech.
You might be wondering why a fintech startup like this is called Karbon. Well, the basic analogy behind this name comes from the fact that carbon is the most basic element that forms the diamond. The company strongly believes in sharing an experience with other companies and finds this truly valuable, just like the diamond.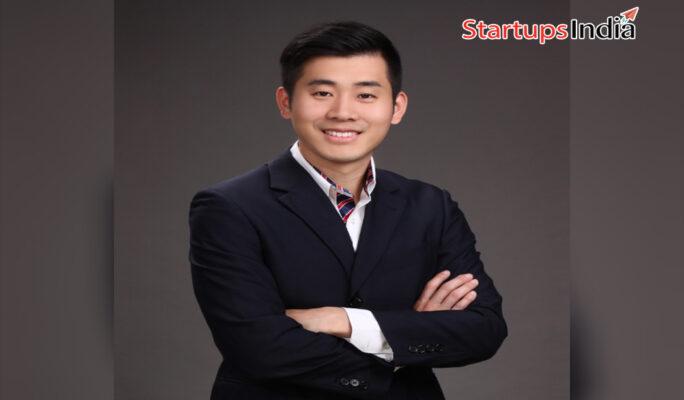 The core team of Karbon comprises Mr. Pei-fu Hsieh, who is the CEO and has over ten years of experience in PE/VC. He previously worked with Kleiner Perkins and, most recently, with a Chinese fund called 01VC, which focuses on investments in India. Amit Jangir, who previously worked with Peifu, looks at sales and external facing functions at Karbon. Kartik Jain oversees Growth at Karbon, and all Karbon customers generally know him pretty well. Interestingly, he was also the first customer of Karbon Card. Sunil Sinha takes care of Operations such as credit policy, card issuance, and customer services. Bo Li heads Product for the Company. He has worked at Amazon and Tencent prior to Karbon and has an acute sense for building products that customers love.
The team at Karbon is very multi-cultural with three different nationalities sharing a lot of common values and beliefs in the way, and they want things to happen.
Karbon is one of a kind corporate card startup that offers four benefits over its competitors.
Firstly talking about Credit, unlike other startups, Karbon offers no personal guarantee of the founder(s). Without a need for securing any fixed deposits, a startup can qualify for Credit from Karbon (funded startups with more than 25L in cash). Karbon uses different types of cards to solve various needs of the market – from Improving Cash flow to reducing costs.
Secondly comes Control, which focuses on issuing cards to their teams and customers with an extremely quick and easy issuance process. This gives the customers a tight and real-time control over Karbon cards issued in their organization by delivering features like Locking/Unlocking, Credit Limit changes, and many more to their fingertips.
Third in the list is Payout. Since a lot of startups often face difficulties in procuring a decent corporate banking experience. With our Payout module, here in Karbon, our motive is to make seamless NEFT/RTGS/IMPS transactions with customers through their own Karbon Card.
Offering Rewards to specific startups' that requires AWS credits (USD 5000), such as Uber and many other Saas products (Hubspot, Segment, Freshworks, etc. Karbon is constantly adding more rewards on their platform after taking active feedback from their existing customers and understanding their usage patterns.
Last but not least, Expense Management, which emphasizes a WhatsApp-based expense management tool, empowers founders to understand where company expenses are spent and helps intuitively manage invoices. All the services are entirely free of charge to the startups with no hidden fees whatsoever.  Without a doubt, Karbon Card is the most startup-friendly product anyone can think of.
Karbon provides an online platform that enables any private limited company in India to apply for a corporate card. In partnership with Mastercard and the company's banking partners who issue any company a card in a matter of 24 hrs. it is inbuilt with high limits, a user-friendly dashboard, and an integrated receipt management system.
Karbon card as a product is simple enough for any employee to use but provides all the controls, working capital & management system that a finance manager looks for.
Setting up a startup is not an easy task at all. It requires lot of hardships and challenges to establish your own unique identity as a startup.
Similarly, the biggest challenge for Karbon was to convince other startups like a product like the Karbon card actually exists. Most services at Karbon are created to serve large enterprises with the ability to pay. Never before has a company introduced a product that has been built for startups that are entirely free of charge.
After going through all this, you might wonder where the idea for a product like the Karbon card came from?  The founding team is comprised of stellar individuals who have been entrepreneurs and VC investors in the past. Thus, most of them have worked very closely with startups and understand the key areas where they face challenges. Karbon has always been passionate about solving for fintech. The moment it found out that it is atrociously difficult for the early-stage startups to avail corporate cards from the banks wherein the banks ask for 110% deposit guarantee, a personal guarantee from founders, and a huge amount of documentation and time, the team knew that this was it!
That was the Establishing moment for the team. Then, the mastermind thought behind Pei-fu Hsieh thought that what if they offered the corporate cards to startups and don't ask for fixed deposits, personal guarantees and built a process that would take mere 5 minutes to apply can bring the revolution in the whole game. Thus, the team launched a Payout, keeping this idea as the inspiration.
Success doesn't come overnight. However, in Karbon's case, the company was extremely fortunate to see that most of the new leads they were getting daily were actually organic referrals from their existing users.
In less than 2 years of the official launch, Karbon has been able to get over 1000+ Indian companies, comprising 35% of all funded startups.
The ideology of being different from other startups made it very difficult for its competitors to catch up with Karbon. The business of issuing banking products (starting with corporate cards) to startups makes Karbon one of a kind. Their biggest competitors thus are traditional banks.  The USP of Karbon makes money from the MDR (i.e., interchange income) that merchants pay when the card is swiped.  Therefore, we don't need to charge our startup customers a dime.
With the help of some prominent angel and institutional investors, our startup has raised over $3.5 million to date.
The future goal of Karbon is to become the singular financial platform that companies can use to run their entire business. It has been a great journey for the startup so far as corporate cards are concerned.
Expanding the offering to include vendor payments, current accounts, and remittances in the near term future will enable companies to have the same seamless and frictionless experience that they enjoy on Karbon cards today.
Karbon is truly an inspiration for many and these endeavors will continue to grow.